Hello! Today I am sharing these three cards made with Pink Persimmon stamps.

I can't believe that I made these cards over a year ago and I'm just now getting around to posting them. Life sure did take a detour there for awhile.
Stamps: Happy Girl
All the images were colored with Copics and paper pieced. Lots of dies and punches used too. I also used a combination of Basic Grey and Graphic 45 papers.
Stamps: Mermaid Pearls & Key to My Heart
By the way,
Pink Persimmon
is having a cyber sale on Wednesday (December 4, 2013) called Pink Wednesday Super Sale. You can read all about it on their blog:
Get Ready for Pink Wednesday!
Stamps: Baby Pearls & Carnival Alphabet
So that's it for now. Short and sweet.
Smiles,
~Nancy
Linking to: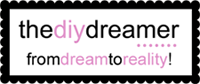 Pretty Wednesday Linky Party #1
5
Free Pretty Things for You
THANK YOU FOR CLICKING IN AND CHECKING MY CARDS OUT!